Archive for November, 2011
We have a few more picks for the seaon!!  A few of our favorite vendors offered their Gift Picks…with discounts!
15% off the Russian River Room Honeymoon Suite at Alaska Heavenly Lodge…this is a killer deal, but hurry-and don't forget to mention WGA!  Dates are filling up quick!
Have you considered the gift of relief??  Take some of the financial strain off a Bride by buying her her Bridal Makeup Session at Cor Cosmetics!
What's more visually pleasing than walking down the isle to beautiful harp music? Mentioning WGA when booking with Harp by Skookums gets you a perfect 10% off your booking!
And here are WGA's other last minute gift picks…
Do you have a wish list yet?  What about a list of the gifts for your family and friends?  WGA is here to help with our top three (3) time & money saving gifts in our Gift Guide e-Newsletter edition (with a wedding spin!).  Do you know anyone getting married, or are you?  Check out our list:
#1 BEST WGA Gift Guide Pick: Alaska Wedding Workbook 
Price:  $25 (normally $44.95)
Gift To:  Bride, Bride's Mother, Maid of Honor
Why Such a Great Gift:  Do the phrases Bridal Bible and A Bride's Best Friend come to mind?  If not, then the price alone makes this gift our top pick.  Of course we LOVE this Workbook, but for real, with over 150 worksheets, including a budget, and a time line, this Workbook will vastly improve a Bride's wedding planning experience for a fraction of the cost of a wedding planner!  (WGA does NOT discourage the use of a wedding planner; the Workbook is amazing on it's own or with a planner's/consultant's expertise).
#2 WGA Gift Guide Pick: Gift Cards or Certificates 
Price:  Your choice and budget.
Gift To: Bride, Groom, Bride's/Groom's Mother and Father
Why Such a Great Gift:  Gift Cards are giving directed cash.  Think of it this way: as a friend or family member, you KNOW the Bride needs a variety of items for her wedding & part of planning is paying for those items, so why not relieve some of the financial burden?  Brides are picky, so point her in the right direction with your thoughtful gift and give her the ability to choose.  Here are a few ideas for gift cards/certificates: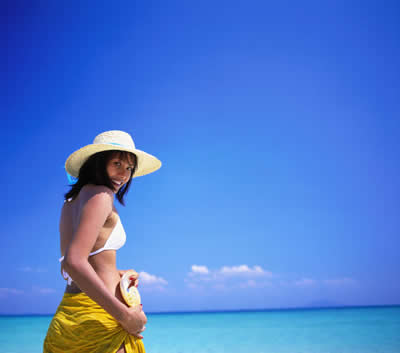 i.  Cake/Dessert (i.e., Superstar Pastry Design, Cakes By Jeryll, Sakari Delights)
ii.  Engagement and/or Wedding Prints: Photography (i.e., Vanessa Powell, Nathaniel Wilder)
iii. Venues (i.e., Bayshore Clubhouse, Alaska Heavenly Lodge)
iv.  Honeymoon Extras (i.e., spa, dinner)
v.   Groomsmen and/or Bride's Maid gifts (i.e., Rocky Mt. Chocolate, Soap Dish Diva – both located in the Dimond Center)
vi.  Save-the-Dates/Invitations/Thank You Cards (i.e., The Chocolate Lily)

#3 WGA Gift Guide Pick: Gifts for Him!
Price:  $20-$150
Gift To: Groom, Bride's/Groom's Father, Grooms Men
What to Gift:  The men in our lives need to know they matter as well.  Make them happy by giving gifts they will treasure, such as a Beer of the Month membership, a personalized flask, or an amazing tool set.  Need more ideas?  Check out this Top 10 Gifts for Him.